I'm excited to hear John James of the Newsboys speak at Creation 2010. Things certainly aren't always as they seem: John has gone through some rough times and made some poor choices, but God has been faithful is bringing restoration to John's life.
Here's an interesting interview about his life with the Newsboys and after leaving them.
newsboys "Born Again" *Official Music Video* from newsboys on Vimeo.
Oh, The Temptation from Steve V on Vimeo.
In a request that will likely put the call for $33 billion in "emergency" war funds for 2010 in a new light, President Obama is now planning to request at least a $708 billion military budget for fiscal year 2011. This record amount for America's already enormous military even surpasses the Bush Administration's largest annual expenditures for wars.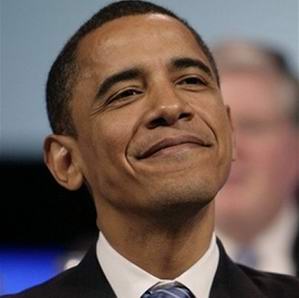 The revelation came as part of the Obama Administration's "Quadrennial Defense Review," (QDR) which laid out the size of its planned military budgets and military goals through 2015.
The QDR will reportedly plan for dramatic cuts in the cost of war past fiscal year 2011, under the assumption that the Iraq War and Afghan War won't cost nearly so much by that point.
Yet it should be noted that the Obama Administration previously laid out a plan which anticipated those savings starting in 2011, and now that it is time to actually seek the 2011 war funds it has simply been pushed back another year.
The administration maintains that the Iraq pullout is "on pace" despite having removed only a handful of troops in 2009, while officials are already suggesting that the pledge to start an Afghan pullout in 2011 is probably not sincere.
by Trent of thesimpledollar.com
Here, then, are the seven biggest financial mis-steps of my college career. I sincerely hope that you don't make the same ones.
1. Going in the door without a clue.
When I went to college, I not only had no idea what I wanted to study, but I had absolutely no idea what the experience would be like. The end result? I wasted a lot of time in classes that I didn't really need. I spent time blindly involved in activities and social events that never really clicked with me. I built at least three distinctly different groups of friends during my college years – and watched them all dissolve in a blink. I failed to really get involved with anything interesting until very near the end of my college years.
What I should have done More than anything, I wish I had spent my junior and senior year in high school doing some real soul searching to figure out what I wanted to do with my life. I also wish I had asked everyone I knew that had attended college for advice on the experience just so I knew what things people consistently found valuable. I didn't do either of these things.
2. Extending my stay for two extra years.
After four years, I had actually managed to complete a degree within the years covered by my scholarship. Sounds like a perfect time to start a second one, huh? I spent two more years in school – paying out of pocket via student loans – earning a second degree.
What I should have done Again, if I had properly explored my interests early on, I would have had a much better idea as to what I should have studied in college. Similarly, I should have ignored any and all advice relating to what major you should or shouldn't have if you want to earn a good income. Earning a good income relies much more on building diverse and marketable skills, not what you majored in – what's actually important is that you completed a degree and learned some generally useful skills along the way.
3. Failing to take advantage of all of the non-classroom opportunities.
I spent much of my extracurricular time in college wasting time. I played piles of video games, hung out with a lot of people that I barely saw again after college, watched piles of awful movies, and thoroughly explored the outer boundaries of wasting time. While "downtime" is a healthy thing in reasonable amounts, I certainly burned through more than my fair share of it.
What I should have done I don't entirely regret all of the time I spent involved in such frivolous activities – some total leisure time is good for everyone's mind. However, I should have spent at least some of that time involved in activities that were simultaneously fun and also enriching in some fashion, such as seeking out interesting organizations to participate in or getting involved with volunteer projects or actually building some connections and friendships with people on some version of my own career path. I didn't do any of that, and it was a profound misuse of my time and also of my financial investment in school.
4. Signing up for a credit card – then using it with reckless abandon.
During my second year of college, I signed up for a credit card at one of those little booths that credit card companies like to stick up on college campuses. I don't remember exactly why I signed up – it probably seemed like a good idea at the moment and I likely got a free t-shirt out of the deal. The real problem came later – I decided to start using it a little. And, rather quickly, a little turned into a lot. By the time I left school, I had thousands in built-up credit card debt.
What I should have done Signing up for the card wouldn't have been a huge mistake if I had a plan in place for using it. I should have simply used the card to pay for textbooks each semester, then lived off of my stipend and the money I made from a part-time job. That way, I could have built up my credit in a positive fashion and not left college with a bunch of needless consumer debt that required me to keep writing fat payment checks for years.
by Glen of LiveDev.net
One of the key ingredients of creativity and innovation is failure. In order to be creative, people have to be willing to take risks and–to use the analogy of a painter–use bright and bold colors instead of creating dull, bland, and "safe" paintings. If you want to discover inspired ideas you have to accept that you're going to encounter more than a few that won't work.
Below you'll find stories from Disney, a business book written in manga, Silicon Valley, and a Stanford University classroom which illustrate the importance of failure for creative success.